I am headed for New Orleans this week to cover the AFFTA show there, and just want to know if there are any products you are interested in hearing about from the vendors at the New Orleans show?
In perusing the boards, some folks are interested in any new rods by Scott. There is a new website from Sage that was rolled out with little fanfare. Apparently, you have always been able to order direct from their site, but the shopping / ordering functions seem to be much more prominent now.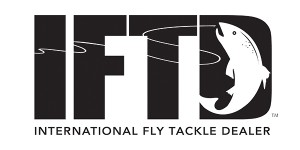 There certainly will be new offerings by Simms and other clothing and accessory manufacturers. I am thinking I will let the manufacturers do the talking, and the little guys, or guys with "underdog" status, get the lion's share of print, and podcasts here at Texas Fly Caster.
If you've heard rumors, and want me to ambush the executives with them, now's your chance. If you would like to see something done to your favorite fly fishing product, now's your chance. If you think there should be some new product, now's your chance. If you think some product sucks, now's your chance. Speak now, or forever hold your peace.
LINKS
American Fly Fishing Trade Association
International Fly Tackle Dealer
Category: Equipment, Event Podcasting, Events, Fly Reel, Fly Rods, On The Road