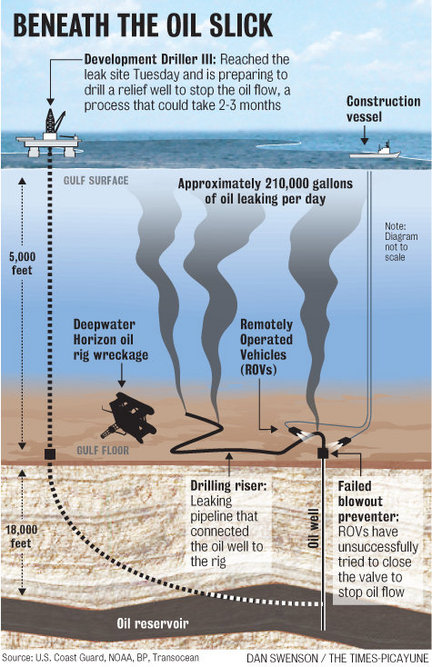 Wow. Every few hours things just go from bad to worse. That's what happens when BP is left to clean up their (leased) mess. It's a little early to start hammering the Feds. on this one, but lets just say the MSM is measuring the spill in barrels instead of gallons. It appears that no one really knows just how much oil is coming out of that hole, but they are now starting to draw the comparisons I made days ago – to Exxon Valdez.
This is going to be bad. If it hits areas that are deemed "more important" than the already devastated Mississippi River Delta, then maybe, just maybe they will take my advice and bunker bust the whole thing.
I have to admit, it's entertaining to see the media doing just what was expected of them … chartering boats, talking to shrimpers and oyster boats, in their nice bright new GoreTex shells, sticking microphones in their faces, and not really yet knowing what the outcome will be.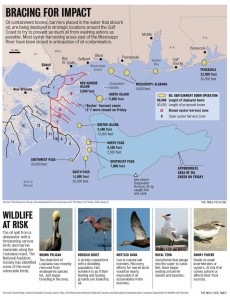 Category: Fish Kill, Science and Environmental