TFO Prism fly fishing reel first look
Someone somewhere was looking for more information on the new TFO Prism Fly Reels. Here you go whoever you are.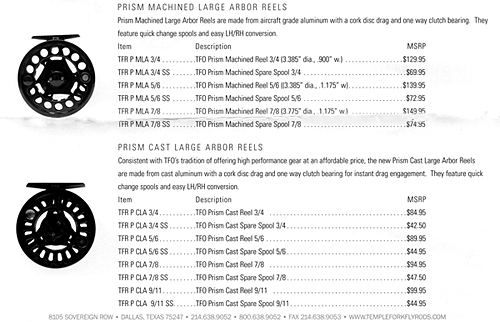 If you have yet to get your hands on one of these, check out the Machined Large Arbor Reels. Cork drag. They feel very good in hand, and smooth drag and retrieve. They should be in major stores by now as they had cases of them on the floor at the TFO Dallas headquarters when we stopped in earlier this month.