texas fly fishing saltwater fly fishing texas summer #flyfishing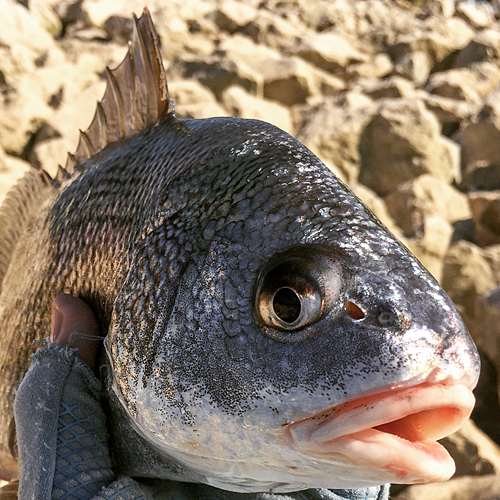 Hey saltwater fly fishermen – sometimes we get your big uglies in freshwater too! Call it a gasper gou, black drum, or whatever you want. I call it a great fight on a fly rod!
Hello, and welcome to this weekend's Texas Fly Fishing Report! As you may guess, I am fishing instead of flashing my mug on the YouTube Channel for Texas Fly Caster, and that's because the fishing is good in places right NOW. See the FISH FLASH from two nights ago for a unique opportunity to catch trophy size crappie and sand bass in fast water on the fly. As always the quickest and freshest FISH FLASHES come from Twitter @texasflycaster and nowadays the Instagram feed @texasflycaster. I was actually posting photographs from the HOT SPOT in real time yesterday morning!
As far as the report goes, be sure to subscribe to the YouTube Channel so that you can develop a running history of how we got to this good bite I predicted several weeks ago, based on the floods, and now the releases from Texas lakes dams. It's not such a profound thing to find this pattern, but it doesn't hurt to have precise flies, precise spots, and precise times of days for this fresh fly action.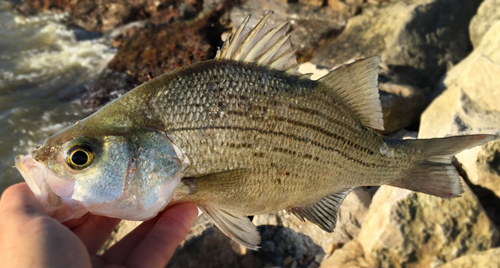 The camera perspective on this makes it difficult to tell just how large this sand bass really is. Take a look at that dorsal fin though, and you'll get a clue. This was an exceptionally thick fish.
ON THE SALT
On the salt, I am hearing that the northern Texas Gulf Coast is still taking it on the chin a bit – due to weather, wind and runoff. I am not hearing much, and seeing less, so that leads me to deduce that things are a bit slow. I think the further we work our way down the coast, the better things may get. About the only sure thing we have going on the Texas Gulf Coast, taking everything into account, is the Lower Laguna Madre at South Padre Island and the bayside of the southern portion of the Padre Island National Seashore.
Much of Texas is still dealing with the aftermath of the biblical rains, and the lakes reaching historic levels over April and May. For those of you keeping count, May was the rainiest month on record in the history of the United States. As these levels fluctuate, whether the lake proper, or the releases below these lake's dams, opportunities that occur perhaps once in a decade, are to be found on the fly. Close attention has to be paid to release levels (and warning sirens) as well as lake levels. The nights are staying hot in North Texas now, with temperatures dipping slightly below 80, and that spells warming waters for lakes — it's about time!
Interestingly enough, we have not recorded a drop of rain in my little town here in North Texas – so far for the month of June. Rain is predicted this weekend, so work your way around that, and make sure to take care when it comes to mosquitoes and snakes and fire ants and … you know the drill. Perhaps most important to self preservation is drinking a lot of water because the humidity is extraordinary right now.
Thanks for reading! I will try and do a video of this afternoon's fly fishing to give you a clear idea of what's going on nearby Dallas and Fort Worth in fly fishing right now. After all, we're all we got now that Oklahoma has been so extensively remodeled by the floods. I also have some great tips to dole out in the next few weeks, tips I haven't seen anywhere else yet. So stay tuned!
Category: Fishing Reports