If knowledge is power, then maps are the power that fuels fly adventures to new heights. I picked this map off one of those displays that show hundreds of three-fold size brochures, much like the ones you find at your local chamber of commerce.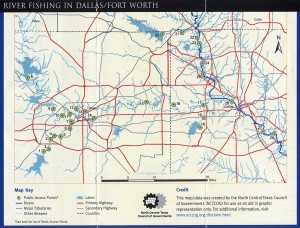 I didn't think much about it at first, but when I was lounging around, I took a close look at it and became completely enthralled by what it shows in the way of water.
Maybe the excitement is in the eye of the beholder, and maybe this is available everywhere, but the date on it is 2005, and this is the first time I have seen it anywhere. Take a look and drag it off to check the details, and get back to me. The great thing about it, it has spots close to everyone. No excuses – kayak attack.