The music industry is taking it on the chin just like everybody else these days. So it's no wonder that releases are so widely spaced, and collaborations are much more common as companies package for sales power. Just about the time I was resigned to an off year, a flood of new releases threaten to float our boats through the holiday season. What ever happened to summer releases?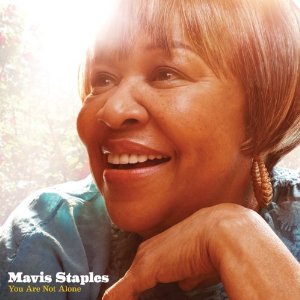 Mavis Staples teams up with the song meister of the last decade Jeff Tweedy of WILCO? Who would've imagined it? Apparently, someone with a load of imagination, and respect for the completely overlooked Mavis Staples. For my fly friends who may have a little grey or even nothing on top, remember the Staple Sisters? Mavis kept on keeping on, and now she's crossed into new territory with the admiration, respect and contributions of Jeff Tweedy.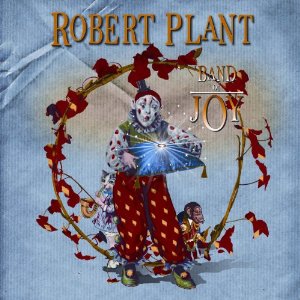 Robert Plant. What more can I say? Robert Plant, who fessed up (at the screening) to being the rock star, who said in the movie "Almost Famous", "I'm a Golden God!", before plunging off the roof of a suburban house into a swimming pool, and that was … 1972? The guy could bank royalties forever, but he did the acclaimed duet with Alison Kraus, and resurfaces with "Band of Joy." If the rest of the CD is anything like "Angel Dance", we have a contender for the final ten of ten.
Eric Clapton. Clapton. E.C. Separate the rock star from the life, and we're left with a human that few of us would trade lives with. Drug addiction, recovery and loss, and now a long sustained renaissance. His new release "Clapton," seems to say it all in the cover photograph; Eric Clapton, straight up, straight on and straight ahead. While EC takes the lead, there's no shortage of sidemen for this one.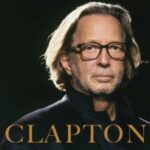 The CD was co-produced by Texan Doyle Bramhall II, and includes JJ Cale, Jim Keltner, Willie Weeks, Walt Richmond, Wynton Marsalis, Cheryl Crow, Allen Toussaint, Derek Trucks and last but not least, Steve Winwood. "The Road to Escondido," (yes I lived in an Escondido a long time ago) sounded to be one of his most enjoyable and relaxed releases ever, and is one that puts JJ Cale in front to bask in the light (and writing royalties) from Eric's star. That was a long time ago now – 2007, and it will be interesting to see how he moves back to the front after the spectacular collaboration with Winwood.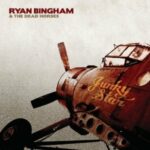 Already out, and in my ears is the new release by Ryan Bingham and the Dead Horses, "Junky Star." This one follows on the heels of an Oscar (yes OSCAR) for "Crazy Heart," and only a short time (14 months) after his last great release, "Roadhouse Sun," this is a thinking person's CD, and I'm still thinking. Perhaps the most outstanding observations, so far, are a blatant regard for the times in which we live. Then there's the song "Direction of the Wind," a 2010 echoing of Bob Dylan's "Blowin' in the Wind." Let me know what you think about that one.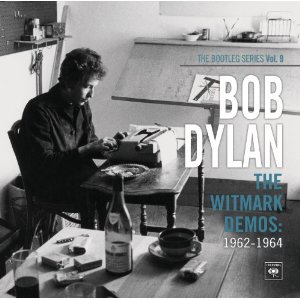 Speaking of Bob Dylan, his new release in the Bootleg series, "The Witmark Demos: 1962-1964 (The Bootleg Series Vol. 9)," comes out October 19th. Imagine a career with nine huge cd's of "bootlegs!" And now we are back to new material nearly fifty years old. There really isn't a precedent to this kind of success and longevity in the music business. The legend continues.
The next old car in the lot is Neil Young. There's apparently another controversial "I did it my way" cd coming out and it's simply titled "Le Noise." It's all fine and dandy that Neil has the power to control his own life, his own musical path. Occasionally it works for listeners, and occasionally there are some real, how do we say in French, DUDs. The cover alone – Neil and his Gretsch – gives me cause for alarm. With a couple of exceptions, I am more partial to Crazy Horse work. Yeah, I will still own it, but I have a growing collection of NY cd's that have been spun once and not even filed with the collection.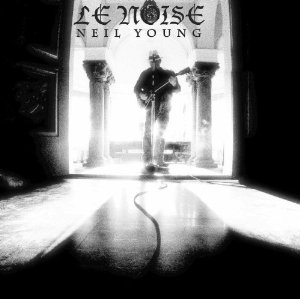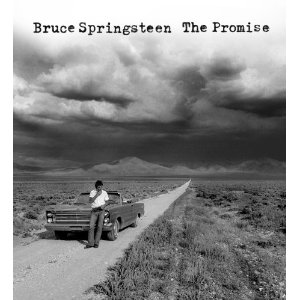 Not to be left out of the time machine, Bruce Springsteen has "The Promise," twenty-one songs from the "Darkness on the Edge of Town" sessions slated for release November 16. Bruce is still The Boss, and The Boss deserves a break every now and then. He's had a string of good (not great) studio albums and if this fills in some of the blanks on the four cd box "Tracks," then I'm on board. Both Springsteen and Dylan were signed to the Columbia label by Columbia Record's John Hammond, so we obviously have a pattern developing with the two artists. This is one where the listener always wins.
Stay tuned as 2010 finally picks up and gets interesting around the edges.
Category: Music