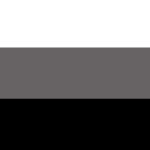 What is it about dogs? They have the uncanny ability to evoke every emotion that we accredit to fellow humans. They come in all flavors, just like humans. And we celebrate the joy of their births as greatly as we morn their deaths, most often.
Today, our oldest dog, who surprisingly enough outlived our younger golden retriever by 11 months, lies on our back porch, inside on her bed, facing forward so she can look down the hallway. Her time is measured in hours now. She's about to give up the ghost.
This event, at her age, is expected and much more of a natural outcome than the loss of our golden last year. Her name IS Ellie and she scarfed life in just as she scarfed her top-shelf dog food – aggressive, dominant, and as my wife reminded me saying, "She's the brains of the operation."
She's winding down hour by hour now, and I know everyone has their own ideas on a cherished companion's endings, but we are well aware of her pain levels, expression of pain, and there's none of that. It's just a fast spinning top finally winding down. There's no winding that string back on, and we tend her as we would hope to be tended ourselves.
But it makes me think … about how much a part of our souls, the souls of many fly fishers, these dogs are. I can't even keep count of all the passings I've seen from fly fisher's perspectives – since the advent of easy sharing of hard things on Facebook, and through their websites. I feel their pain. Last ride on a drift boat, constant companions that never complain … a last ride in the car for my golden last year …
This is the only way I can figure out how to limit reading of the rest of this very personal section of this story to my subscribers who I know and who actually care ——-
Category: Body-Mind-Soul, Writing