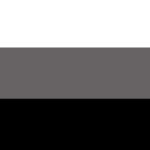 Last Sunday the Mind-Body-Soul discussion took a highly personal and timely look at the soulfulness of how dogs impact our souls. It came to the forefront in my thinking as we began to lose, with great speed, the elderly dog named Ellie.
CONTINUED THOUGHTS ON DOG POWERS
We buried her deep enough, yesterday as the sun was setting, in the back yard close to the good company of two other fantastic dogs, under the fig tree. She was a dominant dog, alpha without exception, ruling with brains as much as brawn.
As we reminisced on the life of Ellie, we knew her time was near a year ago as we buried her younger companion, Anna, who was old enough for a golden retriever, but nonetheless blew up unexpectedly. (The past week was much like the episode we went though last year with our golden; near death, rally then gone – all in a week's time.)
We also marveled at her skills and the space she occupied in our home and lives. As I write this morning, it's painfully obvious the house is quieter, and our relentless 6:30 a.m. wakeup alarm is forever silent.
We talked about how dogs mark eras in people's lives, in our lives in particular. Ellie was the last intimate link in the early bond of my wife's and my relationship, and closed an era of more than a dozen years. And I have seen plenty of words written of fly fishing companions, words that echo the steadfast existence of four-legged companions who never waver, never stray – even as the world we "advanced" humans inhabit goes straight to hell and back again.
So we close an era – short in human years, but long in dog years. There's no telling how much time we have on this planet, so there's no telling how many dogs will be a part of our lives, and mark more than just tires, but mark our phases, times and eras. And that's one of the strangest things of all; that we keep signing up for more pain, these dogs we allow in will always live seven years for our one, and they will always leave before us – rapt in a shroud of human emotions. Some dogs understand more, some less of our "humanness."
It makes sense to me to say this Sunday morning; The queen is dead. Long live the queen. Life well done.
Category: Body-Mind-Soul, Life Observed