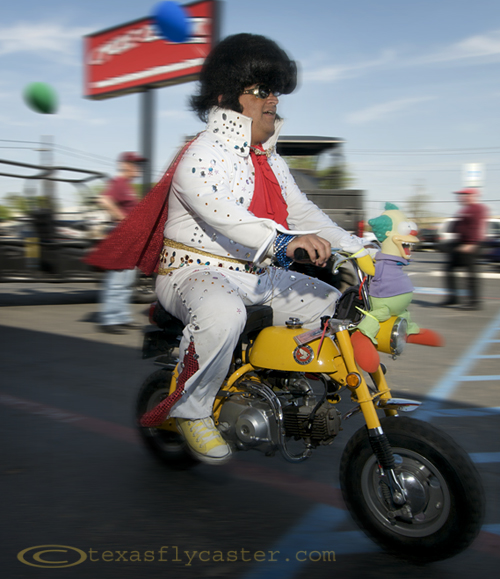 Sometimes, I just have to pull over and see what the heck is going on. Typically, I find myself sliding, onto the "Culture on the Skids" side of the road.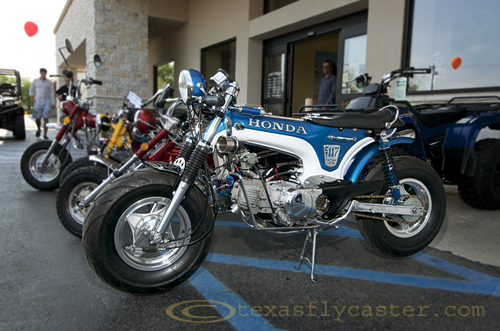 Today was not much different. If you have any connection to the 1960's-'70's mini-bike craze, you would have loved the scene here today, as the Mini Biking Elvi took over a local cycle shop and wheelied their way back into the long buried synapses of onlookers. I heard some saying, "I wanted one of those so bad," and "I wish I still had mine," and "I was so jealous of the guy in my neighborhood who had this one," yeah, that last one was me quoting me. OK, so I am still a little upset about that one. Pay close attention to some of the customs you see here. They are built by a friend of mine, Dave Morales, and they are about as custom as you can get. We are going to set up and photograph each at his man cave sometime soon. Dave has been dabbling in LED's and I will be calling on his expertise very soon to do some customizing on our Airstream Safari 23′ in late summer.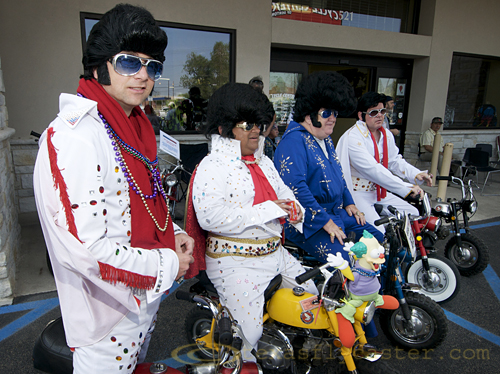 Anyhow, I wanted to bring some levity to all the angst that I have been pouring on my friends after the four days on the Guadalupe, and the "why do we live here" yada, yada. The filming of the new pilot episode went well, apparently exponentially better than the producer expected, and now it's on to editing and voiceovers. All I can say is, (insert cussword) those were some monster trout. The fish we caught were so big, how big you ask, so big that it was impossible to hold them with one hand on the body! Think I am exaggerating? Just wait for some video clips, and you will be booking Alvin Dedeaux to get you some of this.
Category: Culture on the Skids