Mix a heap of irony, standing orders to sit around all day, and a growing stack of organic treatments and essential oil-based remedies, and what do you get? That would be my life of course.
After covering roughly 2600 miles in the last seven days, a 2016 Lagoon Skiff, a technical poling skiff, sits in the driveway. I am planning to do some kind of story on it soon, and show you the reasoning behind this boat and the unique build of this particular skiff.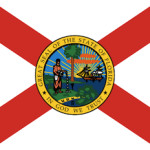 While we were in Cocoa Beach, Florida, there wasn't time for much but good clean touristy fun. If you get the chance for some time in the Cocoa Beach area – I strongly recommend the place. Whether it's Fat Kahuna's for the shark tacos, or Juice & Java for breakfast, Cocoa is your idea of what Florida is – on the touristy side of your ideas, but still quite within the range of good taste from my perspective. Cocoa beaches are crowded, but civil and mostly clean.
If you really want to hit a beach though, head on up the road to the Canaveral National Seashore and Mosquito Lagoon. The famous lagoon is on the backside, and the surf side is easily accessed in the National Park from several parking stops. Once you hit the beach, keep an eye out for staked out turtle egg nests and keep your eyes to yourself when it comes to those naked sunbathers – fair warning. Several looks at the waters of the Mosquito Lagoon, and all around Cocoa and Cocoa Beach did nothing but overwhelm me with their vastness. I saw no signs of being able to walk, wade, stand and cast fishing for fish – with success. It looks to me like fishermen get on their boats, and chase fish back into the backwaters where they (the fish) have already been chased. So if you're headed there to fly fish, you remember the old adage, "Get a Guide?" – well that applies here.

On the way back here to North Texas yesterday, the Trinity River at Trinity Bay looks full to the brim and the "delta-looking" area on I10 has no hard ground showing – only submerged vegetation that shows the veins flowing through. I obviously took a look at the Trinity River in Dallas (still flowing like a banshee), and Lake Lewisville at I35E looked like it hadn't dropped an inch.

GUADALUPE RIVER REPORT
I did receive an image from the Guadalupe River – of a striper below the dam – a few days ago. Apparently striper are once again residing below the dam. I've also heard an unsubstantiated report of an aggressive campaign to catch-and-keep (legally) all the stripers possible – by fishers more interested in the trout population's longevity than that of the stripers. Remember? Striper just love tasty trout. I am also hearing there's again the rumor of brown trout coming to the Guad in significant numbers in the future. That's all fine and dandy, but a trout's brain fries at just about the same temperature regardless of species, so keep that dam flowing. For those of you who've contributed to this information, feel free to take credit by commenting on this information, and adding to the information you've provided here.
END NOTES – I can tell my writing's a bit rusty after a week off! Maybe it's the saltwater exposure, but then they tell me that saltwater has good (negative ions) for me nowadays. There's another test tomorrow, and (thanks to our widely vacationing local medical community) there won't be anyone around to read it for weeks. How about that?
Category: Body-Mind-Soul, Culture on the Skids