Hey there my fellow fly fishers. I am two days in to a fly fishing binge, and there is still one more day to go. OF COURSE I skipped July 4 for a plethora of reasons. Mostly because it is such an important day in my life, a day that has the deepness of Christmas, New Years and a birthday all rolled into one.
Funny, but as we age, we always look back onto those innocent times, and July 4th. is that time for me. Innocent, and as I got a little older? Guilty.
But now I treat the Fourth as it should be – no George Washington flying fighter jets – but maybe it's time to take down the Russian Header and hope … hope hope hope that this great Country gets back on track.
It's funny, I am at once cautiously optimistic about the future and darkly pessimistic about my own future as a creative force for the world I find myself occupying … or captive inside of …
TRICKLE DOWN THEORY – WRONG
I have a day job that does little more than keep me in health insurance, and completely screws my fly fishing world due to its schedule. These last two days on Lake Ray Roberts have been a crowd F I A S C O. The idiots have arrived on Lake Ray Roberts, and they outnumber me 30-to-one. Yeah, maybe I AM an idiot for even trying to get out on the lake, but when the work schedule dictates? (Yeah, I'm basically screwed)
THE END IN SIGHT
Yes, there is another ending among so many endings I – YES WE – have lived through in the last eleven years. You see, even a city government job can go down the drain. Especially when it's a local (G) job that you took just for your own physical health (insurance).
CITY JOB
GUESS WHAT? NOW, this City job also looks like a dead end. Make no mistake, it was a dead end job when I took it, but I thought I would be able to jump out of the plane just before it hit the ground (see Bugs Bunny – air brakes). Instead, the State of Texas decides to flow the taxman downhill. No property tax increase. No State income tax … so we're all screwed, and as it turns out, I am ESPECIALLY screwed.
BAR NONE
So there is an end, in sight. And as it turns out? The end (of the City of Denton fiscal year) is in October, the best damn month on the Texas Gulf Coast – BAR NONE. There is the possibility of a trip to PORT MANSFIELD, Texas, which as you know has been a fly fishing valhalla for almost three years now. For all intents, it has been an unbroken chain of GREAT fly fishing for a damn long time. I have my theories as to why, but you will have to continue to reading to know what those are …
IT'S FUNNY, but it seems like all doors are being slammed, not all at once, but in a slow plotting progression that … for you longtime readers and friends … may be a huge downer. Not to worry! This is what makes it interesting to come here and read whatever comes next. At lest I have my health … my work … FLY FISHING …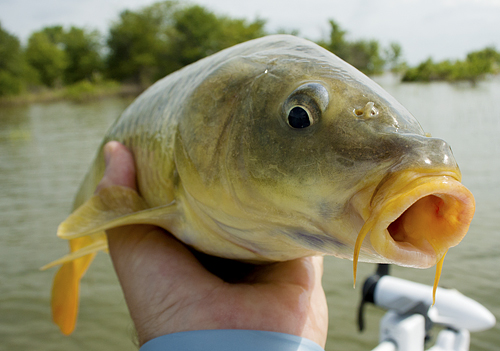 A PLACE CALLED VERTIGO – CARP ARE MOODY
So yes. The carp are out there on Lake Ray Roberts, but they are in a "mood" so to speak. Yes, they are one tough fish to catch on a fly rod, but now with the water dropping like a rock? They are as confused as we are. All I CAN DO is predict that the USACE will finally slow the flow from Ray Roberts, and have MERCY ON OUR POOR SOULS. My belief is that the drain is so steady and so prolonged that the fish can't find a "home," a place to stop and eat. Imagine if every time you were looking for your local Whataburger it moved? That is what is my working theory is right now. SURE, we have a couple of other things:
An Annual Crane Fly Hatch (and they are spinning off now)
Grasshoppers – A VERY rare grasshopper migration in the MIDDLE of the Lake
Wild temperature changes of water due to weather
Pressure – Crowds – Wave Action
Water Clarity
Category: Backcasting, Body-Mind-Soul