As you realize, you won't find the typical cookie-cutter gift ideas thrown out here. What you will find is a "range" of Christmas-Holiday gift ideas that span more than just fly fishing interest. We all do things beside fly fish, right? I really attempt to throw a lot at readers and let them decide what is naughty and what is nice from their own viewpoint. I mean … do you really need a hatchet for Christmas? Maybe. If you're like me, and about to go cut wood for days on end, a hatchet, maybe not a tattoo-armed-designer-hatchet, but a hatchet can be a good gift!
If you like the things that feel good in your hands, like a Hatch reel, or good leather, then I have to take you across town to Bell & Oak, and the work of artisan Clint Wilkinson. I have spent considerable time with Clint, and also introduced his work to the folks at Howler Brothers – who are busy finishing their highly anticipated release as (of course) the Wrinkle Neck Mules.
OFF THE FLY GIFT GRID #1
HATCHET – Not Molly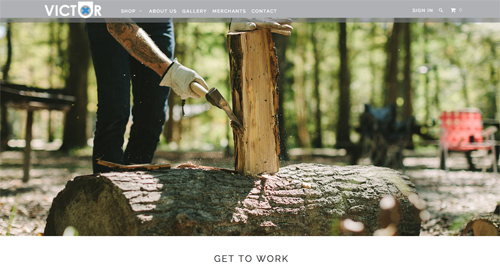 How about an axe or hatchet? Will chopping wood ever be the same again? It's elevated to designer status when you're using one of Victor Axe's very chic Leland 13″ Half Hatchet. They must be popular because that's all the site has left in their hand tools! Grandpa never hesitated a second to buy, or give me tools right off the shelf of his store. So you could say I am partial to tools. (Cost $110 and up)
If you don't need the "designer version," or it's out of stock at Victor, have a look at Barco Tools for axes and hatchets – in singles, or buy by the gross.
LEATHER – Not Hell Bent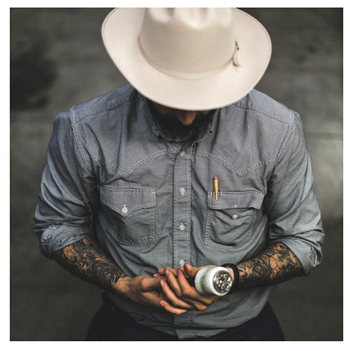 Used to be if you thought of leather, it might be the song "Hell Bent for Leather," by Judas Priest. Have you seen those guys lately? Nowadays, we have to sort through a bunch of  sorry imports, knockoffs and pleathers to get to what's real, what feels good to the touch, and what's made to last. Enter local Bell & Oak. If you are in the market for leather for yourself, or anyone else's gift this year, be sure to GO TO THE STORE and see Clint's work, and Clint at work creating fine leather goods with his own two hands. (Cost $25-300 usd.)
SNORTING WHISKEY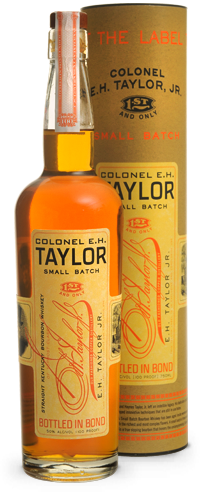 There have been a lot of articles written about the disclosure of a single massive factory providing the startup booze to a slew of trendy designer whiskey "makers" in recent months, and Texas is one of the, if not the biggest offenders. Your key to reading a whiskey label goes something like this:
If it says bottled at XXX "distillery"
If it says blended at XXX "distillery"
If it says produced by XXX "distillery"
If it has been aged longer than the distillery has existed
Any of these are telltale signs of a generic huge factory spirit, and there are more of these than there are legitimate operations. Many of these businesses use the excuse of being "a startup," or the need to generate "seed money" for the expensive prospect of distilling their own whiskey. These companies can call themselves a distillery because they have a five gallon cask in the closet that will be aging forever, but that's not what they're selling. Whatever.
I love my rye whiskey, and I was plenty peeved to see that even one of my favorite Bulleit is a factory blend. Take a look at your labels now, and you may be disappointed as well …
There is one whiskey certain to warm the soul of a fly fisher in freezing water up to their … waist, and one I like is Colonel EH Taylor Small Batch. If you want to sample it locally, ask for it, or go to the East Side Social Club just off the Square in Denton and give it a sip. Try the more powerful Barrel Proof while you're there. It'll leave you craving a cigar and a big campfire. (COST – anywhere from $40-80 usd.)
IT'S A GAS GAS GAS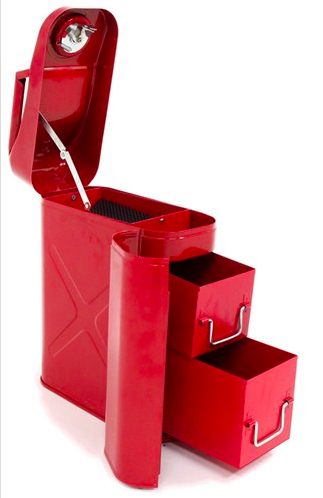 How about an old school gas can that has been creatively altered to provide a great hiding spot for those rough places we end up fly fishing from time-to-time. This thing screams fly fishing! I see spare fly reels, tools, Boga and anything else that may give you reason to think before you lock your doors. RAMPAGE Trail Can can take care of your stealth needs, and the fact it mounts on a typical jerry can mount. If I still had my Cruiser, I'd have one of these! Get the Rampage at etrailer.com on sale now. (Cost – $88.95)
Category: Equipment, Fly Art, Life Observed, Reviews