Fly Tying Event Denton
Here is the postcard for the tie[ppw id="133611465″ description="Denton Fly Tying Extravaganza" price=".10″]
this weekend. If you need more details, please feel free to ask.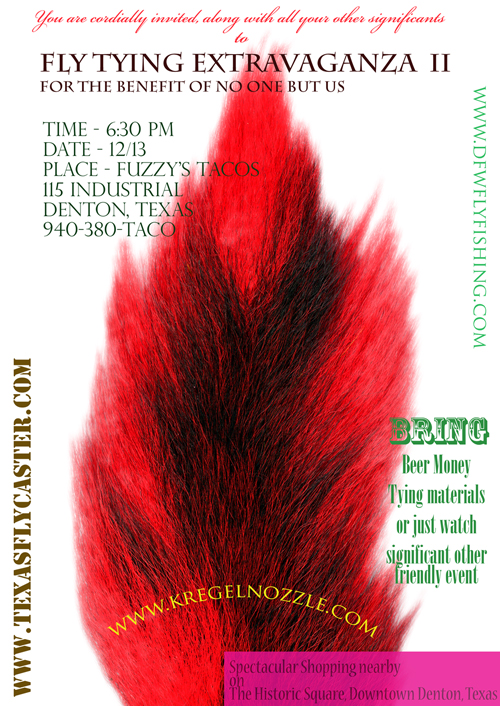 It doesn't matter what the weather is like – this is happening. It doesn't matter what your skill level, or food and alcohol capacity – Fuzzy's has plenty. It doesn't matter your fly tying capabilities, learn to tie, show off your tying abilities, or learn something you've never seen before.
Joel Hays will be working on his supply of flies for Oklahoma (listen up all you Blue River C/R people).
LK will be showing a recently learned technique for good old Woollys.
There is also the opportunity to buy – sell – and trade. If you have something you want to get rid of, or need bucks for Christmas (like myself), feel free to hock your goods here.
[/ppw]
Category: Eating and Drinking, Equipment, Events, Fly Tying, Paid Reading Content