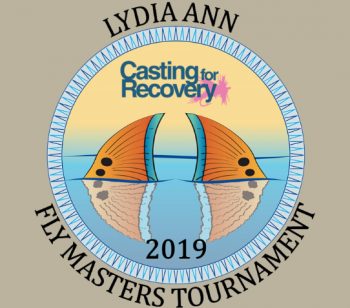 Fellow Fly Fishers and CfR Supporters — We received the green light this week on our venue reservation, so it is time to get cranking on this year's tournament! Make sure you get the date in your calendar and keep an eye out for tournament updates as we get the website updated and the registration site up and running.This year will be out 9th tournament and we are excited to kick everything off.
After near perfect weather last year and great participation from all of you, we are just under the $50,000 milestone! It still amazes me what a good idea with a lot of hard work can accomplish if you stick with it. The success of the tournament belongs to everyone of us for contributing time, participating and donating over the years and I thank you all for continuing to support the tournament. We have a few new surprises for this year, so let's keep this going and make this year the best yet!
While we continue to work behind the scenes to prepare for this year, below are a few ways that you can help.
How you can help make this the best tournament yet!
Volunteer Opportunities: This tournament belongs to each and every one of us that has participated over the past eight years. We want to get more people involved in the tournament to help spread the workload and to give everyone an opportunity to support CfR even further. The biggest area of support we need is donations, from fly shops, vendors and corporate sponsors. As we get closer to tournament date, we can always use a hand with Late Check-In (Friday) and "weigh in" on tournament day. If you are interested in helping out, please send me an email at

[email protected]

or call/text me at (210) 885-3730 and we can find the best spot for you to help.
Spread the Word: I know many of you are on different blogs, work for different companies, are members of different clubs, visit many local fly shops and run in circles of other fly fishing addicts. Please help spread the word about the tournament to anyone you can think of that might be interested. If you see an opportunity to share news of the tournament, please do so!
Save the Date: Of course, the tournament wouldn't be what it is without all of your support over the past seven years. Be sure to put this year's event on your calendar and go online and register early! We look forward to seeing each and every one of you again this year.
Join the Facebook Page: We use the tournament Facebook page for updates, sponsor recognition and to answer questions about the tournament. I encourage each of you to join the page by visitinghttps://www.facebook.com/groups/110508092316938/
http://www.lydiaannflymasters.com/tourney-updates.html
Category: Texas Gulf Coast, Tournaments and Contests