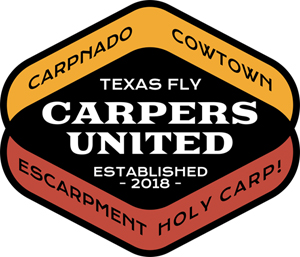 It's already "Tournament Tuesday," and you probably knew the Monday Morning Sidewalk time was spent on the speedway known as I45, returning from the Bayou City to North Texas yesterday.
esCARPment Results are in!
Here are the results from the esCARPment Carp Fly Fishing Tournament that happened a few weeks ago. There are some impressive numbers there for sure! Unless the scoring format has changed, it looks like winner Ryan Schaper has a huge gigantic lead in points. I was never informed as to whether my suggestions for changing the points system was implemented, and my guess is … naaaaa, that would be too much work …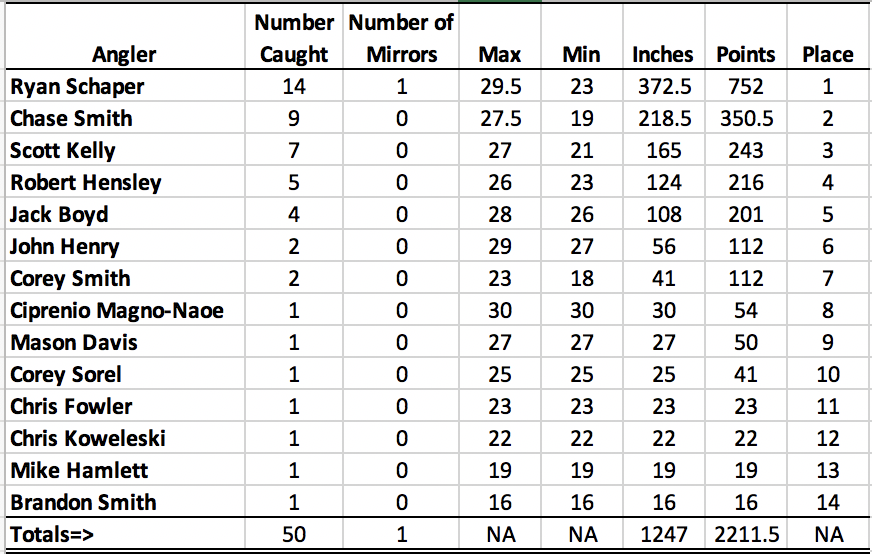 It may be worth noting that the first place numbers would be very close to a "best day" on Lake Ray Roberts – with the exception of the mirror.
Cowtown Carp Classic Information is HERE!
I also now have information regarding the Fort Worth leg of the Carp Tour 2019 that came in last week.
From the SITE:
REGISTRATION IS $40. WE ALSO HIGHLY ENCOURAGE EVERY ANGLER TO THROW ONE FLY INTO THE HAT AT REGISTRATION FOR A FLY SWAP!
There will be a captains meeting at Texas Outdoors the evening of Aug 16 starting at 6:30pm where we will go over the rules, pass out shirts etc.
*Fatties On The Fly is an avid supporter of the Texas Chapter of Reel Recovery. If you would like to make a donation to Reel Recovery the option is available when you register.
Go to – REGISTER FOR FATTIES ON THE FLY 2019
Coming Tomorrow: Complete rundown on last week fly fishing Lake Ray Roberts – "It's All Good," he said …
Category: Tournament Tuesday