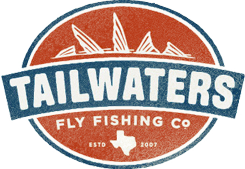 I know you will be running around, getting an early start on your Christmas shopping this weekend, and if you are in the Uptown area of Downtown Dallas, be sure to stop in at North Texas' only mom-and-pop fly shop.
The post card I recently received, said that Lefty Kreh will be there, so be sure to ask him to autograph a new TFO fly rod for you when you pick it up at Tailwaters.
Here are the directions to Tailwaters Dallas.
Category: Events