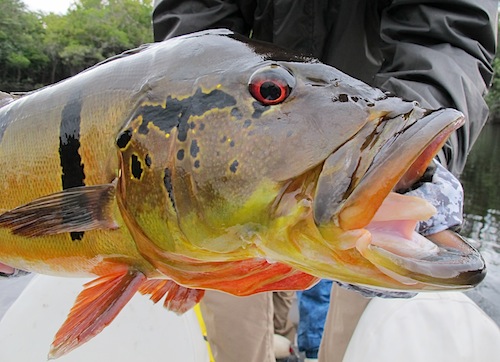 Just back from a trip to Brazil to catch peacock bass with none other than Captain Peacock, Denton's own Chris Weatherley.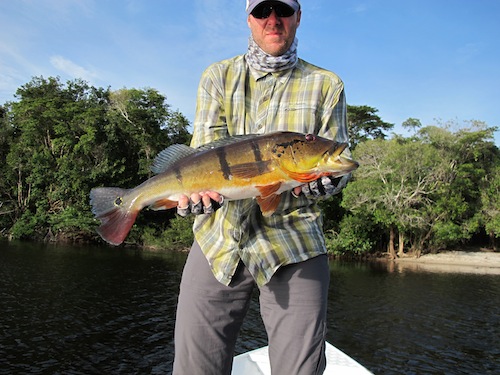 Weatherley reports that he went on a peacock trip arranged by Jim Kern, a local fly fisherman, and former Texas Ranger baseball player. Anyway, Weatherley decided to let the photographs do the talking … for now. I can't wait to hear the entire story.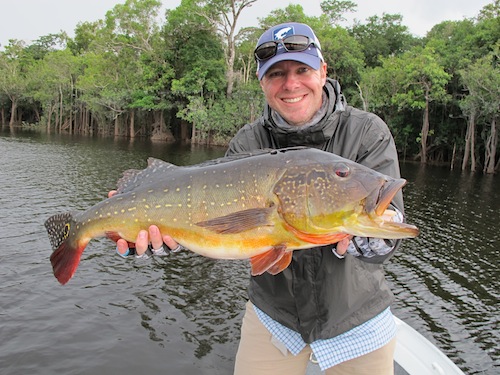 Beauty and the beast.
THE NEXT TIME YOU GO FISH, be sure to take a camera and write a few words about your experiences. I will be glad to feature your adventures in fly fishing right here at Texas Fly Caster where we have an open, welcoming participatory attitude toward contributors.
If you are interested in a professional photographer / videographer / writer for your next wide world fly fishing adventure, be sure to fill out the contact form on this site, or you can go to www.shannondrawe.com and fill out the contact form there as well. What the heck.
Category: Fly Fishing World Destinations, Reader Contribution