orvis heliios fly rod review #flyfishing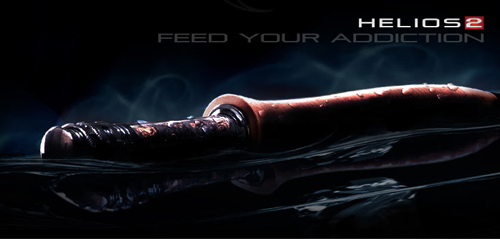 Orvis Helios 2 Fly Rod
When you think of the Orvis fly rod line, what do you think of? Those who have been around long enough in fly fishing may think of a company steeped in history that had a significant role in fly fishing, and fly rod innovation. They may also think of the overall image of the company nowadays as … perhaps a bit conservative, or dated, you know, like your "grandpa had one."
Well, when it comes down to it, the image of a company is a lot less important than the product they produce – as far as I am concerned. And in this case we're talking about fly rods, and if you're thinking about a high end fly rod, you will want to add the Helios 2 to your list of rods to get your hands on.
Orvis may not have the hard, edgy appeal of a Sage marketing campaign, but they still have one heck of an accurate rod with the Helios 2. It doesn't even phase anyone I know that the Orvis company has been trying to "sexy-up" their image with edgy ad campaigns and a bottom-up (pardon the pun) carp campaign. "Repositioning," I think they call it now.

The first thing I noticed, after the perfect finish and best cork I have ever seen was a pretty dainty reel seat on the five weight tip flex rod. Besides, when has a reel seat made a rod?However, if you've been reading here long enough, you realize that I try and make a point of placing sexy second and performance first.
And that's what we have here. It's impossible to judge the entire line of rods from a five weight's performance, but as five weights go, this rod performs. I wouldn't do anything but the tip flex, because the rod feels "even" enough through the taper that I would imagine a mid flex to go a little soft throughout the rod. Great for our (fine trout) accuracy and presentation, but losing us some distance on the way.
The Helios 2 reminds me somewhat of the Hardy fly rods in that to really enjoy the rod's performance, you have to slow it down a bit and let the rod go to work for you. I think the word I am looking for is relax. The Helios is a relaxing rod to cast, and deadly accurate, and dare I say, more accurate than the Sage One?
TIP FOR SELECTING A FLY ROD
Echoing the video, let me just say that when it comes to selecting a fly rod, I hear a lot of questions that start: "Should I get an X fly rod, or a Y fly rod," and "Is B fly rod better than D fly rod." The truth is the rod you will pick up the most will probably be the one that matches your casting style best. If you are just getting started with a fly rod, then start with a generally good middle-of-the-road rod until you are better at casting and feel that itch. Then the real search begins in earnest.
If you are ready to make the move to a rod that thrives on a smooth casting motion, a rod that is relaxing to cast, and a rod that is extremely good at accuracy and presentation — then make sure to visit your local Orvis store and try the Helios 2 in a weight that works for you. From what I hear you may have to wait for supply to catch up with demand for the Helios 2, but we all need a lesson in patience now and then.
THANKS to the folks at Orvis on Preston Road in Dallas, Texas, for the use of the Helios 2, and patience as so many other stories got in the way of this rod review. It is the season after all. If I can get my hands on a heavier rod, you can bet I'll get it wet on some carp action once things clear up around here (7wt. hint hint).