Mariner Sails is moving from their location on Indian Trail to a new location on I-35 in the next couple of days, so don't say we didn't warn you.
If you are the kayaking type, Mariner is one of the better places to find Native, Hobie and Wilderness Systems kayaks here in North Texas. Be sure to tell them where you heard about the move, and maybe I'll get a free scupper plug next time I am in the new digs.
They will close January 29, and reopen in their new location at 11110 N. Stemmons on February 1, 2010.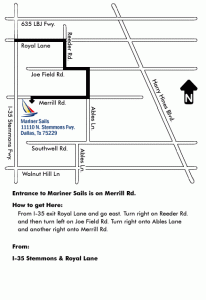 Category: Kayak