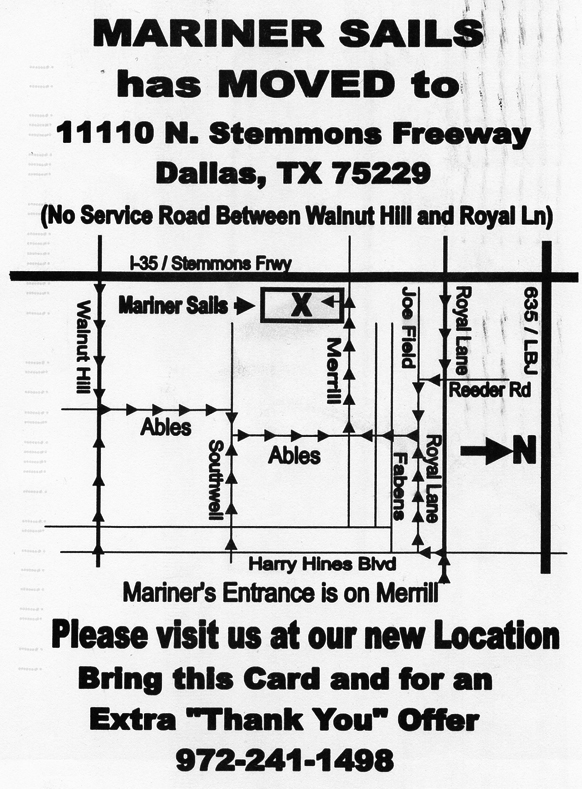 After some dead calm, Dallas' Mariner Sails has taken up new residence in North Dallas. They are now at 11110 N. Stemmons (I35E), in Dallas, Texas, and the zip is 75229.
As spring approaches, I can guarantee you that there will be a lot more forays via kayak this year, and serious time dedicated to carp fishing the flats from kayak. Talk about a train wreck waiting to happen, I have successfully caught sizable carp from my kayak, and it's a sleigh ride.
Look for some images from the Blue River yesterday, and who knows, maybe even a few words. It was a good day, and one that has a mysterious post script.
Category: Kayak