Start preparing for this year's Lydia Ann Fly Masters Tournament.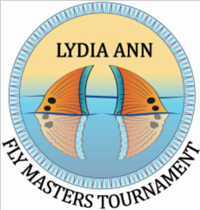 We have the date set, venue secured and web site up to date and ready for registrations. This year marks our 8th annual tournament and we are excited to kick things off for another fabulous year!
Due to some scheduling conflicts, we have decided to move this year's event a little later in the year, on October 28th.  This edges up to one of my favorite times of year to fish the Texas coast and should provide cooler weather and excellent fishing.  After experiencing the upgrades that Redfish Willie's made at last year's tournament, we are pleased once again to have secured their private pavilion for this year's dinner and awards ceremony.  If you haven't been by there lately and didn't make last year's tournament, be sure to stop in and check out their new set up!
Below are a few things I wanted to share on how each of you can help make this tournament even better than year's past:
Volunteer opportunities: This tournament belongs to each and every one of us that has participated over the past seven years.  We want to get more people involved in the tournament to help spread the workload and to give everyone an opportunity to support CfR even further.  The biggest area of support we need is to help solicit donations from fly shops, venders and corporate sponsors.  We can also always use a hand on site for Late Check-In and on tournament day.  If you are interested in helping out, please send me an email  at 

[email protected]

 or call/text me at (210) 885-3730 and we can find the best spot for you to help.
Spread the Word: I know many of you are on different blogs, work for different companies, are members of different clubs, visit many local fly shops and run in circles of other fly fishing addicts.  Please help spread the word about the tournament to anyone you can think of that might be interested.
Save the Date: Of course, the tournament wouldn't be what it is without all of your support over the past seven years.  Be sure to put this year's event on your calendar!  We look forward to seeing each and every one of you again this year.
END NOTES
REDFISH WILLIE'S – Here is your link to: Redfish Willie's website.
PAST STORIES – Here is your link to: Past Stories on Port Aransas and Lydia Ann Tournament.
TPWD – Here is your link to: the TPWD website / Port Aransas
CITY OF PORT ARANSAS – Here are your links to: More Port Aransas and Tourism Port Aransas.
This tournament is in Port Aransas / Aransas Pass Texas. October 28 is actually a pretty fantastic time of year for Texas redfish! I will be checking the tide charts and report those here later — CHECK THE COMMENTS for that follow up!
Category: Tournaments and Contests