Texas fly fishing in Houston
I've fished a few times with Danny (DS), in saltwater and exploring the opportunities in Houston area lakes. Danny is always on his game, and his information is extremely fresh and accurate. He rarely misses, and he has a soft spot for salt – which, we all know, is my weakness as well.
The day we went out on an explore for grass carp in Conroe, DS had just signed up for a carp contest at the Orvis in The Woodlands, TX, and instead of sitting around at the lecture in the Orvis store, DS signed up and walked out to go fishing. He's one fly fisher who doesn't need Orvis to tell him how to do it.
The Woodlands Orvis Carp Rodeo contest was simple. A photograph of the ugliest and smallest carp would win an Orvis rod, reel and line. That, my friends, is a real prize.
You can probably guess that I wouldn't mention it if DS hadn't won the contest – hands down. So here's to Danny – a prize winning fly fisher out of Houston, Texas.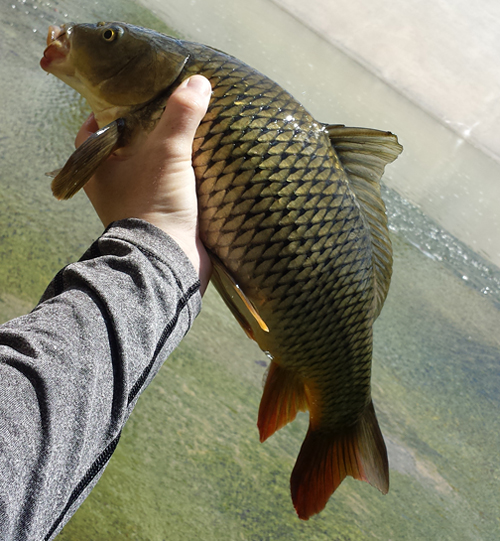 Smallest carp winner from Orvis Woodlands contest – courtesy Danny Scarborough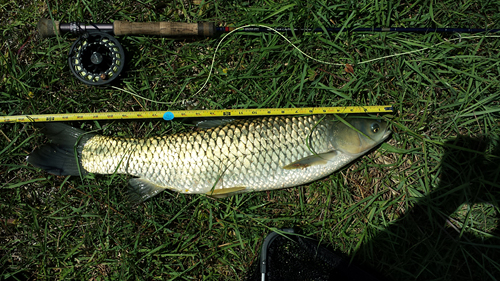 I believe this is the ugliest carp winner – courtesy Danny Scarborough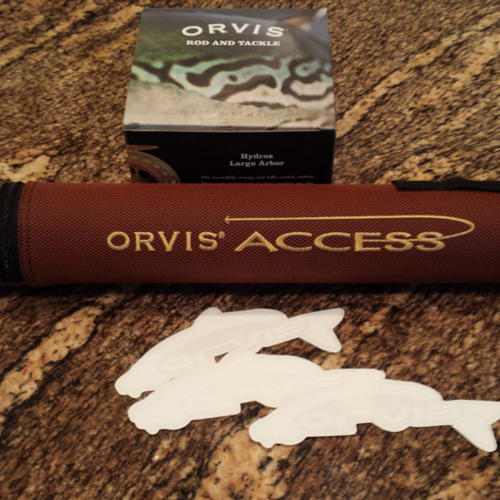 And the prize for the effort – courtesy Danny Scarborough
NOTE – You probably will be seeing more of DS very soon. We are scheduling a redfish outing in the Galveston marshes in a little more than a week from now. Last night DS said the reds are all over the marshes, and eating small grass shrimp. I started tying flies right away.
Category: Tournaments and Contests