Preface – What else is there to do during the North Texas summer doldrums, but throw out something completely new, different, and as far as I know, has never been done before? This post would also be in the forums, but I have just discovered that they apparently aren't working. Behind the scenes at TFC we are working to bring a new, fully independent set of forums to Texas Fly Fishers. If anyone sees value in the TFC forums – the forums on this site – you may want to speak up.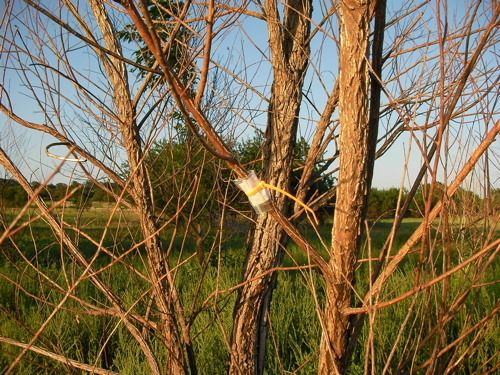 Hint number one – Texas Fly Caster Geocache 1.
It all started on my weekly weekend trips to South Padre Island, Texas, with my grandparents. While they cleaned and maintained the beach house after renters left, I would take a shovel sometimes, and go dig holes in the sand dunes. There had to be treasure out there. We always heard about so much unfound treasure. Plus, hurricanes would wash up good stuff from time-to-time, and since the beach had 400 citizens, there weren't a lot of beach combers to find things first, and the washing sands had potential to cover them for others to discover.
Fast forward to satellites in stationary orbit around the earth. GPS is commonplace, and the fun of geocaching has yet to be successfully integrated with fly fishing. The fuzzy logic of GPS has been reduced to something like one meter, and if we're off on this adventure, it won't be by much.
For the first ever TFC Fly Geocache I have chosen to leave behind three quality Coyote Carp Flies in a location that could be successfully fished with those flies. Finders keepers, and we're talking easy to find. I would love to hear from the finder, maybe a photo, or another cache out there somewhere else. I don't know the nuances of geocaching, so if there is something different to do for the next one, please feel free to chime in.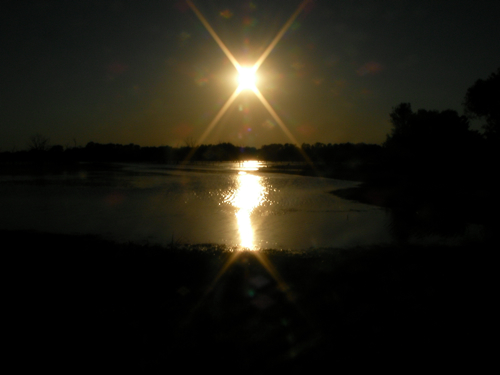 Hint number three – Texas Fly Caster Geocache 1.
Category: Fly Fishing Geocache