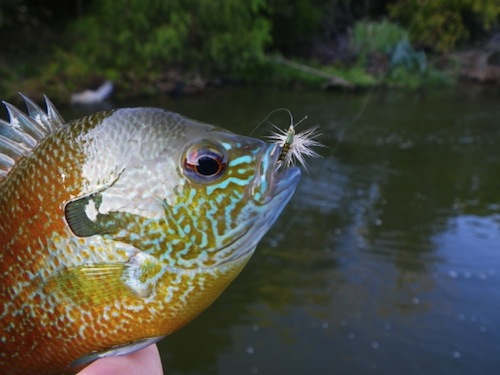 From Chris at Living Waters Fly Shop in Round Rock Texas:
Greetings Fellow Fly Fishers,
We have another Brushy Creek fly fishing tournament scheduled for this weekend! It will be a multispecies shootout full of fun competition and prizes as well! We look forward to seeing you all this weekend! Please pre-register if you plan on fishing in the tournament — Just call the shop at (512) 828-FISH or reply to this email! Take care and God Bless!
— Chris and Matt
BRUSHY CREEK FALL FISH-OFF TOURNAMENT!
Here is a chance to prove your fly angling prowess! This tournament will have the similar regulations to the previous tournament except in this one, you can use your whole fly box and not just be limited to a single fly! Also, tournament hours have been extended! Mark your calendars and show up ready for the challenge!
EVENT SCHEDULE
8:30 A.M.– Tournament Entrant Check-In @ Living Waters Fly Fishing
9:00 A.M. — Pre-Tournament Briefing (Mandatory for Entrants)
9:30 A.M. — Tournament Begins!
12:30 P.M. — Tournament Ends
12:45 P.M. — Photo "Weigh In"
1:00 P.M. — Winners Announced/Prizes Awarded
TOURNAMENT RULES:
1. THERE IS NO ENTRY FEE BUT YOU MUST PRE-REGISTER TO FISH THE
TOURNAMENT!
2. You must attend the tournament briefing in order to fish the
tournament. — This is essential so that you know boundaries,
regulations, and rules.
3. This will be a multi-species tournament — the winner of the
tournament is the individual that catches the most species of fish in the allotted time.
4. A Clear Picture (showing markings, profile, etc…) of the fish will
be required at the close of the tournament for proof of species.(BRING
YOUR OWN DIGITAL CAMERA)
5. Chris Johnson and Matt Bennett will be judging all fish species
caught at the close of the tournament and can be contacted during the
tournament hours for ID questions. Photos in most cases will be able to
be seen on the camera screen but if necessary we can download the
pictures to a computer for viewing. Bring appropriate, related camera
cables if in doubt of your camera's viewing quality.
6. All fish must be caught and released immediately.
10. Abide by property laws — If it says NO TRESPASSING then DON'T
TRESPASS!
7. Tournament Fishing Hours are from 9:30 A.M. – 12:30 P.M.
8. Photo "Weigh-In" will be held at 12:45 P.M. For late "weigh in"
arrivals, we will deduct a single species from daily catch per every
5mins late to "weigh in".
9. ALL CONTESTANTS MUST HAVE A VALID TEXAS FISHING LICENSE!
Category: Events, Tournaments and Contests