Fly fishing in Oklahoma and Broken Bow, Oklahoma fly fishing.
ENTOMOLOGY for FLY FISHERS, October 26 & 27, 2013, Broken Bow, OK.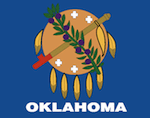 A course designed for all fly fishermen, gives an overview of the invertebrates, both aquatic and terrestrial, that are of importance to the fly angler. Warm-water and cold-water environments are included. Topics covered include sampling techniques, identification of both larval and adult stages and simple biology of the species. The ultimate goal of the class is for the angler to develop the ability to equate in-the-field observation to fly selection and construction in order to achieve success.
Beavers Bend State Resort Park, Broken Bow, OK
October 26; Noon to 5pm, Three Rivers Fly Shop
October 27; 8am-11:30am, Mountain Fork River
Tuition- $75.00, Registration Deadline- Monday, October 21.
Contact Rob or Three Rivers Fly Shop (580) 494-6115 to register.
This will be the only opportunity to take the class on the Lower Mountain Fork until October 2014. Late October in Southeastern Oklahoma is a great time with crisp mornings, autumn colors and spawning Trout. Feel free to contact me with any questions.
Rob Woodruff
NOTE – Far be it for me to question, but, I guess "spawning trout" at Beaver's Bend is no longer a scientific debate? Heck, I guess if one spawns, they all spawn? I know I have to get back there soon!
Category: Oklahoma Report