Revisiting Michael Quinn's Fish With Attitude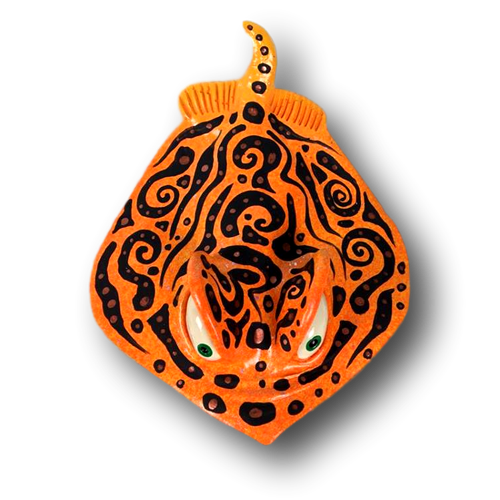 Where last we left off, artist Michael Quinn was restarting his business after a long hiatus in the "real world," and also promoting his wonderful children's book – "Fly Phoebe Fly!" A Mostly True Story.
Since then, for @artistmikequinn Instagram followers, it has been a constant stream of whimsical fishy art made from ceramic and fiberglass – based on a whole lot of imagination. There are some artists who seem custom tailored for Instagram, and in my opinion Quinn is one of those artists. 
He takes full advantage of the medium to show not only finished pieces, but more interestingly he also documents parts of the process that leads up to the final piece. There are way too few artists confident enough to let viewers in on the process, and a lot of them are in the fly fishing arts.
On my visit and interview (a condensed version ran in Lone Star Outdoor News), I was able to see Michael's molds, and forms for his fish, but since then he has certainly gone off the reservation with his work. Very little of it looks to be derived from actual fish molds anymore, and his imagination has taken a much bigger place in his newer work. This is no place for a fish purist who wants a spitting image of their trophy. It is a place where imagination runs free with comical and whimsical fish that have traits we humans easily recognize; fierceness, questioning and often cartoon-esque qualities. 
Mike Quinn hails from his own slice of heaven, a jurassic park-like art homestead dotted with huge sculptures, in Santa Fe, Texas.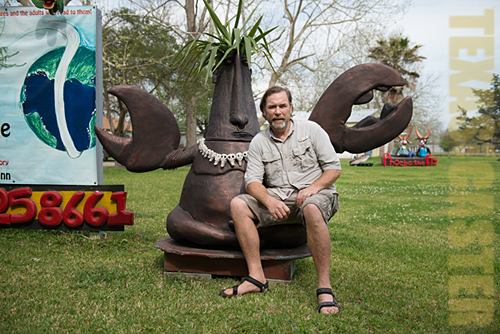 Category: Wild Art Wednesday