POPS FLY SHOP
TIME TO ORDER YOUR SUMMER FRESHWATER FLIES!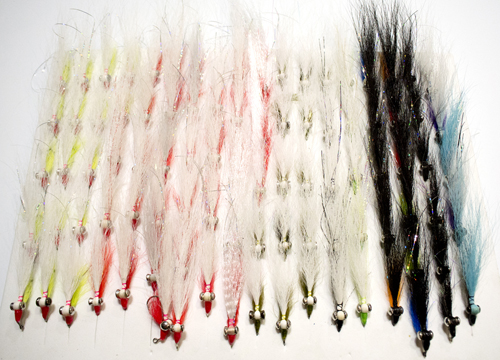 NEW 2020 CROP OF Fresh Water Clousers available NOW! Tied on heavy duty jig hooks – and GUARANTEED TO LAST! Tied in Texas for warm freshwater species. Sold in half-dozen and dozen quantities at $30. and $55. respectively. 
Headed into saltwater fly fishing in the Gulf of Mexico? Don't forget your Flounder Clouser flies! I call them "NEO" color, and they rock the flatfish's world. Try dragging one of these across their face and see what happens! Get SOME.
This slideshow requires JavaScript.
This is where you can find custom made fly fishing flies that are tailored toward your needs! Flies that catch fish, not fishermen. This is my original location for custom destination ordering of flies. Buy the flies you need, not the flies anyone else thinks you need.