#flyfishing texas fly fishing saltwater #saltwaterflyfishing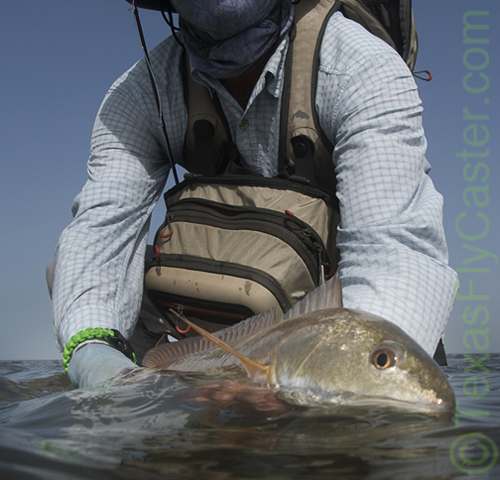 Thanks to Doug Yurek for instantly adapting to one of my cameras, and taking this shot!
Welcome to wherever you arrived this morning! Perhaps it's your first day at a new teaching job, or some other job related to teaching our youth, all jobs I've done if only for a day. For those of you like my wife, parents and so many friends; thanks for your dedication to the teaching, and learning, growth and discipline professions.
Around here, things are settling back in as temperatures are miserable, and the fish start to notice. We had a mild summer, with condensed rain events that gave the illusion of hydro abundance. The reality is, although the lake habitat has been reformed, lakes are still down, and are no longer headed up.
I am sure many of you are tuning in to see what happened at Port O'Connor, Texas, last week. We arrived there last Wednesday afternoon, and I got two solid days out on Thursday and Friday. There's a short story about that coming out this week told from a completely different perspective. When I say short story, what I am really saying is a long story for a blog post internet attention span. It'll have to be broken up over a few days.
The Cliff's Notes version of Port O. is: We didn't see a lot of fish. The jetties were mostly rough, and when they opened up (calmed down), we were there, but didn't stick around for long, as if we didn't get a bite in the first few minutes, we were on the move. We backed down onto flats fishing for reds on one of our favorite flats, but I THINK the water was too hot for the fish to be up on it. I did manage one red, two drum and a sheepshead on the flats the first day out. That sheepshead was a first on fly.
It seems like we fly fishers are always thinking a season ahead around here, and our seasons are so abrupt that there's this doldrum that lingers in between. So you can hardly blame me if thinking ahead is January 2015. There's no hedging the fact that the Airstream will be on the road by then, and it's only a matter of where to settle in January. Of course that will have a lot to do with the park(ing) factors, and guiding demand. More on that soon. You certainly can expect our primary base of operations to gyrate onto Lake Ray Roberts during prime carp season next year – unless I get a better Airstream landing somewhere else.
But wait, it's really not even close to over for those of us who love the Texas saltwater fly fishing experience!
And that really is the best that's left of this last quarter of the year. Fall fly fishing for reds along the Texas Gulf Coast approaches legend – I have seen it first hand. Huge congregations of redfish gather along the jetties at places like South Padre Island, and terrorize fishermen along the jetties with sheer numbers and difficulty to catch. Somewhere, somehow, we're going to "get us some of that" this fall.
There is plenty of work to be done in the business of photography this time of year, but I will be reestablishing the Texas Fly Caster connection to local fly fishing conditions as we go along from here. (Being away for only a couple of days, and the heat kicking in as it has, makes me think changes happened while away.)
Be sure to watch the video for a technical tip (later) today or tomorrow – one that saved my bacon last Thursday on the flats at Port O'Connor, Texas! I will be talking about what I am seeing from guides (on Schmacebook) as well.
Category: Backcasting, Destination Fly Fishing