pere marquette fly fishing michigan #flyfishing texas fly fisher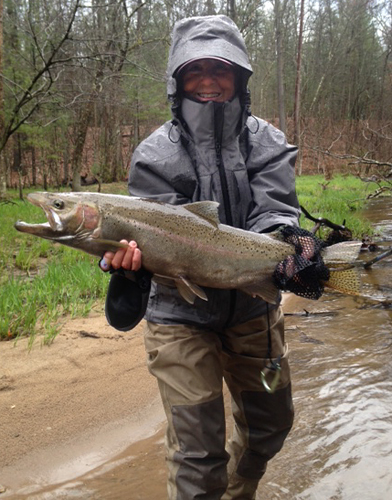 What's a picture worth? Pere Marquette, Michigan. Courtesy – Joyce Davis
"It's a big buck with scars on his head from sparring. The guide said once he gets back to Lake Michigan his scars will go away . Should have worn my pink hat yesterday."
Time for me to fold my tent and go home. When photos, like the ones received from Joyce last night arrive via e mail … holy smoke! Joyce doesn't just talk about, or read about fly fishing; she gets out, goes and does.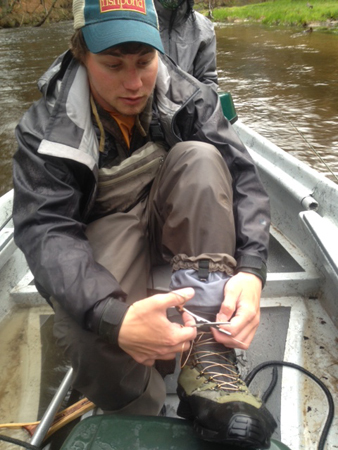 "Today's guide, Casey, broke his lace on his boot broke and he replaced it with fly line." – Courtesy Joyce Davis
Rather than relegate these to the Instagram feed, I felt they needed to run a bit larger, and dead center in the middle of Texas Fly Caster. Joyce and her "traveling companion" are chalking up what some would consider the fish of a lifetime.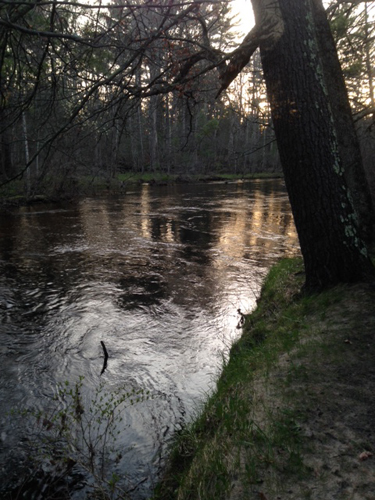 Category: Adventure, Destination Fly Fishing, Fly Fishing for Trout, Reader Contribution