WHERE TO GET YOUR BOGA CERTIFIED
So what's the easiest way to get your fly fishing catch certified by weight as a Texas Parks & Wildlife Department record.? Well, if you're anything like me (you better hope you're not), then you spend a heck of a lot of time out of shouting distance when you're fly fishing on Texas waters — lakes, rivers and the Gulf Coast. There's no real choice but to take the weight recording into your own hand – enter Boga Grip.
And the one of the first thing we fly fishers take to heart is catch-and-release of our fish, and damn the records that would sacrifice the fish. In our Country of increasing regulation, oversight and "big-brotherism," a thing as simple as saving a fish, but registering a record, isn't so simple anymore.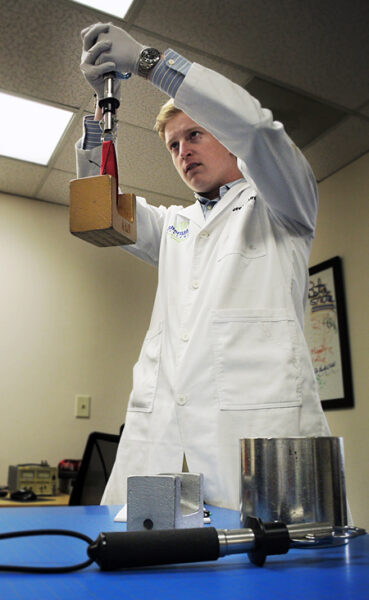 What was I to expect? I haven't bothered with records in a very long time (years in fact), so when I heard from Danny Scarborough that a "certification number" for your scale is now necessary to register a TPWD record, well … I figured it to be just one more thing I didn't need to lose sleep over anyway. I haven't had a "recordable" fish in months, and those in the last few years just weren't worth the hassle involved in the process. In my opinion, TPWD designed it that way with their (new to me) line requiring that my Boga Grip be a certified scale – now with the certification number. But then … there are a heck of a lot of cheaters out there these days too. I've seen them. READ MORE! –
The other records I had were when the Boga 15-pound scale was new, and factory certified. Now, with the help of TPWD, we're splitting hairs on the best, most durable and accurate personal fishing scale on the market at this time. Actually, we're not splitting hairs, we're growing brand new ones that I am sure will be split at a later date.
Enter our "friend" with no benefits – Google! I managed to triangulate on two companies in the DFW area that quickly responded to my inquiry on their ability to check a Boga, and guess what? There's no need to send off your Boga to IGFA in Florida, pay $40-dollars (plus IGFA membership if yours has lapsed as mine), and pray that, a) your Boga makes it there in shipping, and, b) makes it back home in shipping transit. SHIPPING ANYTHING IS A GAMBLE THESE DAYS – in my recent experiences. Shipping a scale is, FEEL FREE TO THINK, not so smart anyway.
So I risked the gauntlet that is the human sacrificial I-35E to head south and have my Boga Grip certified at the ISO Certified* lab at Alternate Systems in Dallas, Texas. I chose Alternate Systems because they actually read my e mail and did not seem to be inconvenienced by the interaction. That has great value to me.
Alternate Systems is housed in one of those less visible buildings you speed past as you are northbound on the Dallas North Tollway in the area not far from where I used to work – for Beckett Publications (the trading card nerds) way back in the day.
Both of the gentlemen working there, were both professional and curious, which to me is a priceless combination (I really don't seem to get out much anymore) that allows me to talk their heads off. If you want more information than what I have provided here, you can either contact me, or contact Alternate Systems. You will be in-and-out in no time, but be sure to call ahead. www.alternatesystems.com and [email protected].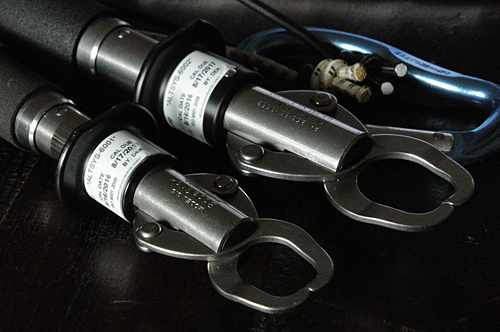 MY results were both exceptional and disappointing! My Boga 315 was dead on, while my Boga  130 was so far off I have no choice but to return it to the company for repair. In talking to the guys at Alternate Systems, the problem with the 30 is probably that it does not get used nearly as much as the 15. Imagine that! Anyway, the 30 has a problem with the middle range of weight, and obviously (to me anyway) that has something to do with, a) the spring, and, b) lack of use. So, I will be packing up the 30 and sending it back to Estaboga to get it straightened out.
CONCLUSION: Look guys, if you invested the big bucks in a Boga Grip, or any other scale, why not have it certified? I mean … why let the big one get away? REMEMBER – You can get it certified after the catch. I almost always, always suspect any claimed weight – first, if it's not really weighed, second, if it's not on a Boga, and, third, if it's not certified. Maybe I am a Boga Beeeaaachhh, but I make no excuses. I am not compensated in any way by Boga, and if I were, then you could suspect me (and Boga)!
IF YOU KNOW ME, are local, and want your Boga Grip certified – Contact Me. I will get it there for you!
Alternate Systems
17110 Dallas Parkway Suite 286
Dallas, Texas 75248
972-964-3124
*What is an ISO certification? Read – ISO Certification
Category: Complimentary Reading, Industry, TECHNICAL, Tournaments and Contests